A Simple Yet Lovely Mother's Day Tea – 3 Easy Steps
May 3, 2017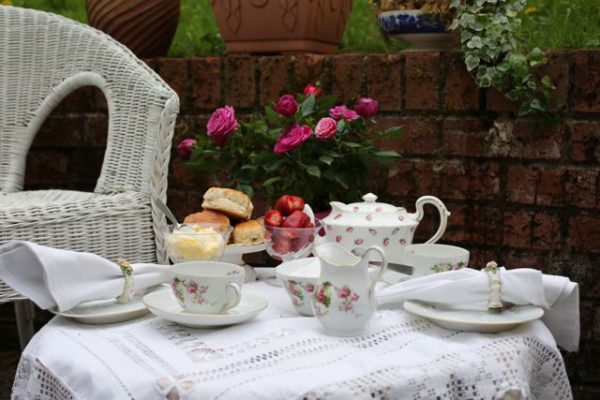 May is a wonderful month to celebrate Mother's Day. However, when we moved to Britain and discovered that Mother's Day is celebrated in March we were all relieved. Celebrating it in May never really worked so well for our family because my birthday fell just a few days after and it seemed like the whole month demanded big celebrations for this one person in the family. Of course, I like all the celebrations, but it can all be a bit much sometimes!
Keeping it simple feels good to the people behind the scenes on Mother's Day. Serving Afternoon Tea can be a big enterprise. But it doesn't have to be. A simple Cream Tea, fresh strawberries, some nice china, perhaps some flowers and voila! A lovely Mother's Day Tea! Here are the 3 Steps: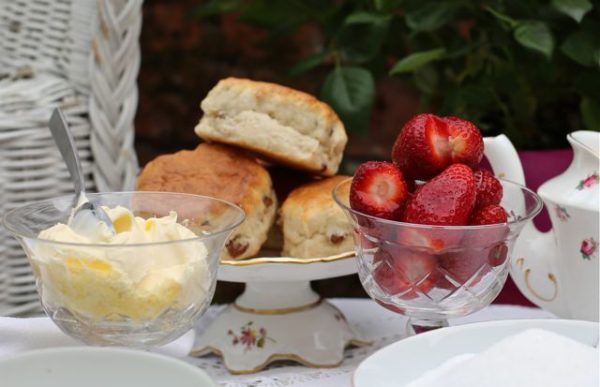 Delicious Scones
Cream tea is simply scones with clotted cream and jam and a pot of tea of course. It's the usual tea you find in tea shops all over Britain. It's the perfect light snack in the middle of the afternoon. Use your favourite recipe for scones – or you can try my favourite scone recipe found here. They are easy to bake and as long as the scones are made the same day as they are served, they will be delicious! Don't forget the clotted cream and jam.
Fresh Strawberries
This time of year, a bowl full of fresh strawberries makes the whole tea a little more special. Of course you could use any fresh fruit, but bright red strawberries do add an impressive effect to the whole tea table.
Pretty China
You don't need an extensive amount of china. It's quite popular in Britain to use mix and match china. Some pretty cups and saucers, an assortment of tea plates and a nice tea pot.  Be sure to include a favourite piece of the mother who you are celebrating and it will be perfect.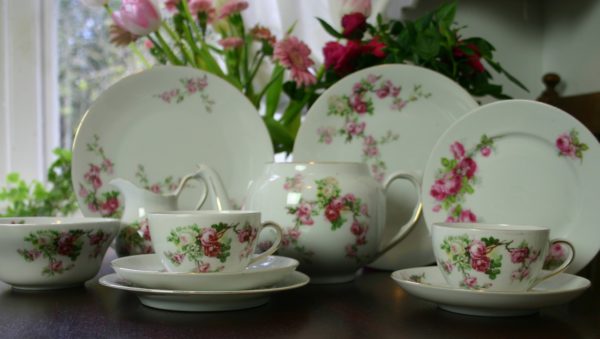 Bring all this together on a table with a pretty tablecloth, add some flowers and you will have the simple Mother's Day Tea that everyone will be sure to enjoy.
---
Teresa Barker
Ever since she was a little girl, Teresa has loved looking at fine china and some of her prominent childhood memories are about the beautiful patterns on the china tableware in the homes she would visit! She's been living in Great Britain for 13 years, along with her husband and three children.