An Afternoon Tea Picnic
May 22, 2018
The sun is shining, the meadows and parks are calling. A perfect time to have Afternoon Tea in the outdoors. If you are like me, you can never get enough of the ritual of Afternoon Tea. So why not have Afternoon Tea as a picnic in a beautiful park? Packing up a full picnic with pretty china dishes is completely do-able. On an early date with my husband, I packed the best china along with some delicious food into a large basket, we set up on a large rock beside the sea and had a most romantic picnic. It remains memorable to this day. So the same can be done with Afternoon Tea.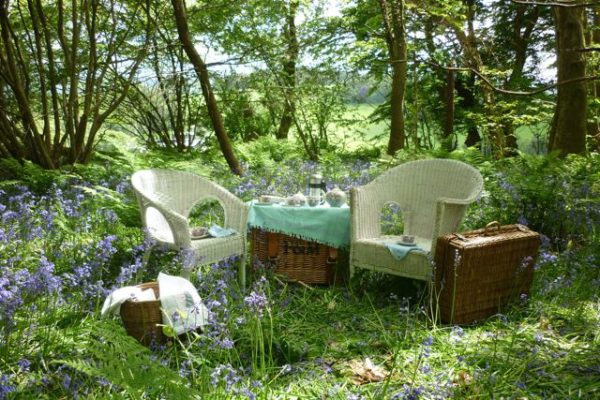 So here are a few tips.
It's probably best not to pack the antique fragile tea set for this event, but a pretty tea set that is not so very fragile can easily be packed safely and transported a fair distance. I often use tea towels to pack the china and carefully place it in a small basket.
Hopefully you will have others joining you and they can help carry things and so taking several baskets can mean that each category of picnic item can be carried safely.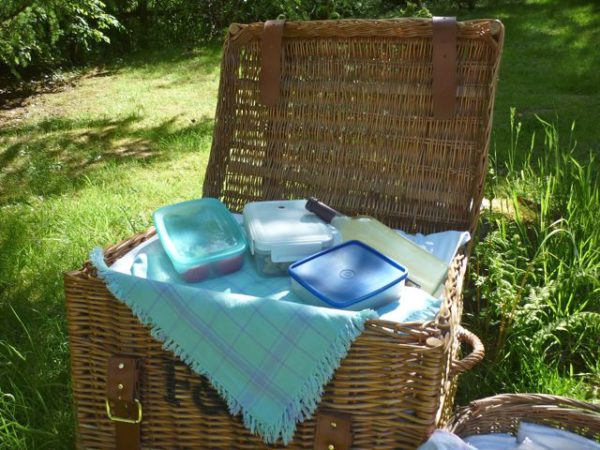 In a separate basket I would take my thermos flasks full of hot tea, hot water and another for cold milk. On a warm summer day it might also be nice to bring along some cool lemonade.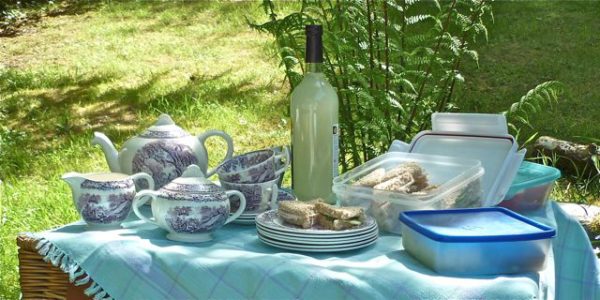 Since Afternoon Tea is all about sandwiches, sones and little cakes, each of these can be made and packed into separate boxes. Be sure not to forget the clotted cream and jam! It would not be Afternoon Tea without those delicious items.
Pretty tablecloths and napkins would make all the difference to your Afternoon Tea. They will complete your pretty event. Take some comfortable chairs  and a sturdy folding table with you if you are going to an open space, or pack along a large blanket and have your Afternoon Tea on the grass.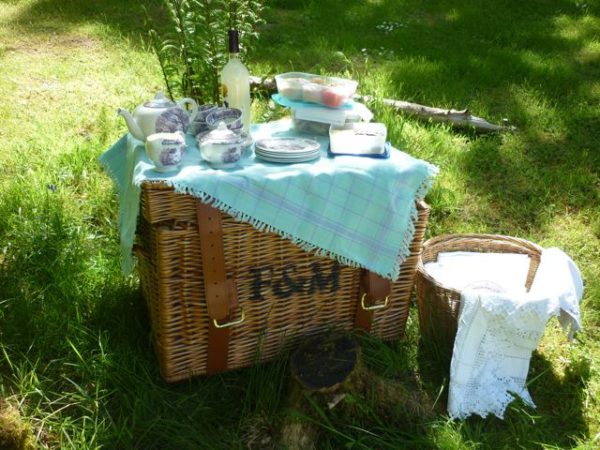 Viola! Its an Afternoon Tea Picnic!
---
Teresa Barker
Ever since she was a little girl, Teresa has loved looking at fine china and some of her prominent childhood memories are about the beautiful patterns on the china tableware in the homes she would visit! She's been living in Great Britain for 13 years, along with her husband and three children.