Blue & White Dishes and a Visit to Burleigh Pottery
May 3, 2020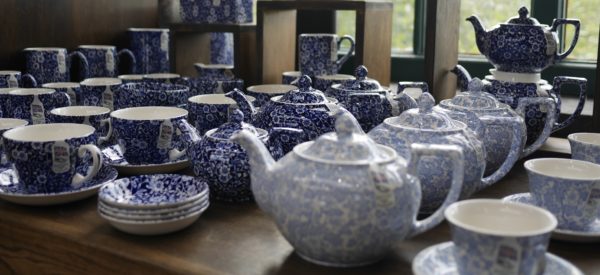 So many of us love blue and white dishes. The tradition of using blue and white goes back centuries and of course the most well known blue and white pattern is Willow. There are so many varied and delightful patterns using blue and white, they must count in the thousands.
I really admire the blue and white tableware made by Burleigh Pottery.  Blue Calico, Willow, Asiatic Pheasant are just a few of their well known patterns.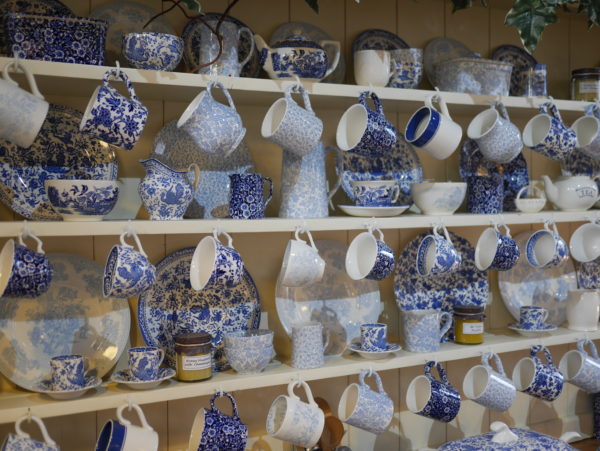 Whenever I find myself driving across the country, I almost always plan a stop at Burleigh. In the first few visits my children were quite young and they would sit at the back of the factory shop, drinking tea from Burleigh cups and keeping busy with some colouring whilst I  considered all the tableware pieces I might buy. Now when we stop in we all enjoy a lovely cup of tea along with lunches or cakes in their cafe using their beautiful dishes before going into the factory shop together. The frequent Burleigh visits are a part of our family story.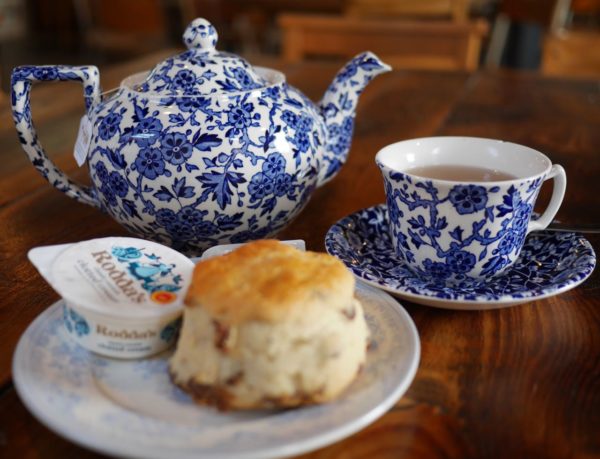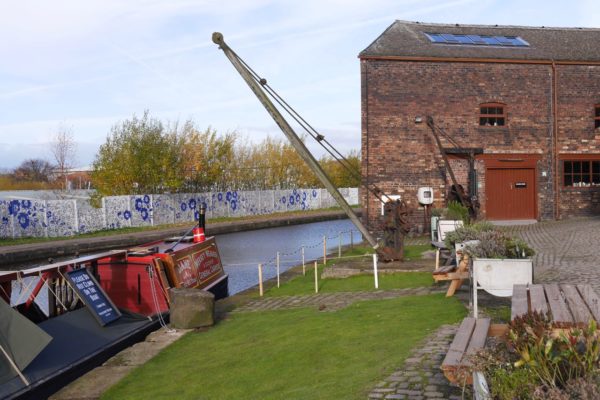 The Burgess and Leigh families began making this beautiful earthenware in 1862 and relocated the business in 1889 to the canal where it is still in operation today. Thus the old cobbled walkways, brick buildings and chimneys all add to feeling that you've gone back in time when you visit the Burleigh factory and shop. Burleigh is the last pottery in the world to use the traditional skill of under glaze tissue printing, which is an English process dating back over 200 years.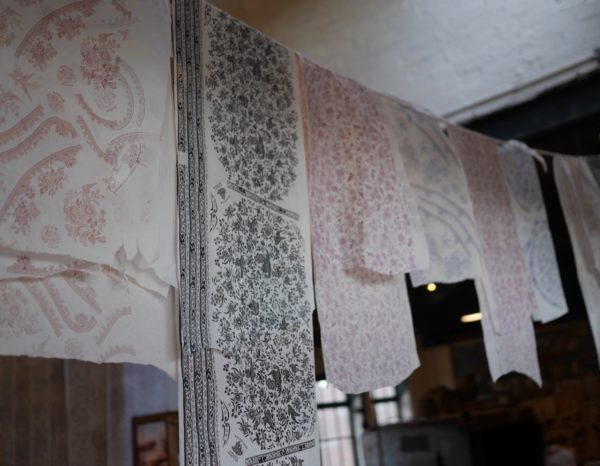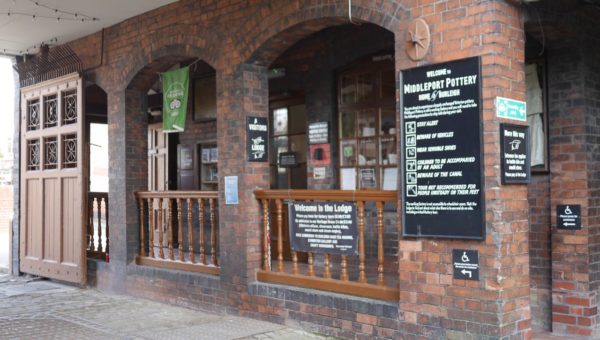 Today when you visit Burleigh you can browse through the factory shop, admire their collections in their museum, have a tour through the factory and watch the skilled craftspeople making the charming pieces. Or, you can linger over a cup of tea in the tea shop. It's a great place to visit and learn about the history of making ceramics as well as make some purchases of what will be well loved pieces for your home.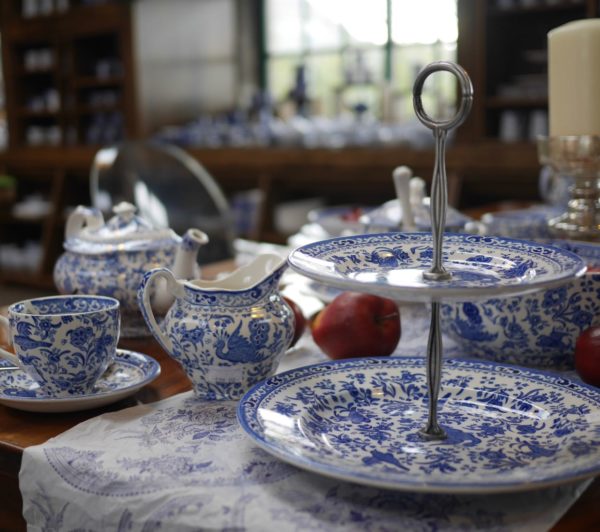 ---
Teresa Barker
Ever since she was a little girl, Teresa has loved looking at fine china and some of her prominent childhood memories are about the beautiful patterns on the china tableware in the homes she would visit! She's been living in Great Britain for 13 years, along with her husband and three children.