Tea With Your Valentine
February 10, 2016
Valentine's Day is on a Sunday this year, and it's the perfect day to have tea with your sweetheart. If you haven't a special someone in mind to celebrate it with, it is equally nice to spend time with a friend or family member. It doesn't need to be extravagant. Just a few simple touches and it's a lovely time.
Here in Great Britain, we are being inundated with rain storm after rain storm and so a quiet time in front of the fire with a few baked treats would be perfect.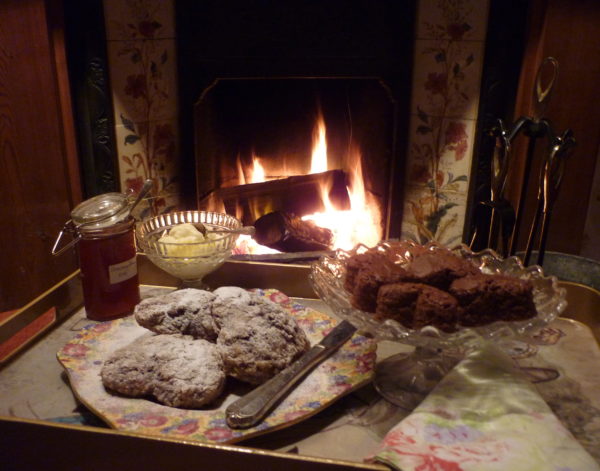 Tea with scones is always a treat for us, so some heart shaped scones are the order of the day. Bake some raspberry scones to make them a bit special and easily cut them into heart shapes to fit the occasion. Of course, if you're having scones, you must have jam and clotted cream too.
Valentine's is usually about chocolate and a  few heart shaped brownies would not go amiss. I like to cut the brownies with a small heart cutter so as not to overdo all the rich food.
It's so easy to serve everything in pretty dishes to create that special atmosphere for Valentine's Day. Here are some of Bring Back Tea Time's own enchanting 'Tea for Two' sets.
All that's left is to brew a pot, sit down with your loved one, and you have the perfect, simple and sweet, way to celebrate Valentine's. Enjoy!
---
Teresa Barker
Ever since she was a little girl, Teresa has loved looking at fine china and some of her prominent childhood memories are about the beautiful patterns on the china tableware in the homes she would visit! She's been living in Great Britain for 13 years, along with her husband and three children.